There are many changes coming in Transit.
The province will take over the subway system in Toronto, and will build a subway to Richmond Hill, a three stop subway in Scarborough, Extend the Sheppard Subway to meet up with the Scarborough Subway and extend the Eglinton Crosstown west, with substantial portions of it underground. The Finch West LRT will proceed.
The Relief Line, designed to reduce crowding on the Yonge Line, will be renamed the Ontario Line and redesigned using new technology and extend from Ontario Place on the waterfront to the Science Centre at Don Mills and Eglinton. 
There have been concerns that these changes will require the redoing of all of the preparatory work done so far on those lines, which will significantly increase the cost and delay completion by years. It is unclear how many of these changes will work. If extension of the Yonge Line Richmond Hill proceed without the Relief Line,  it is unlikely the Yonge Line can absorb the added ridership. The cost of the new stops in Scarborough may need to be funded with private funds, but the mechanism is unclear.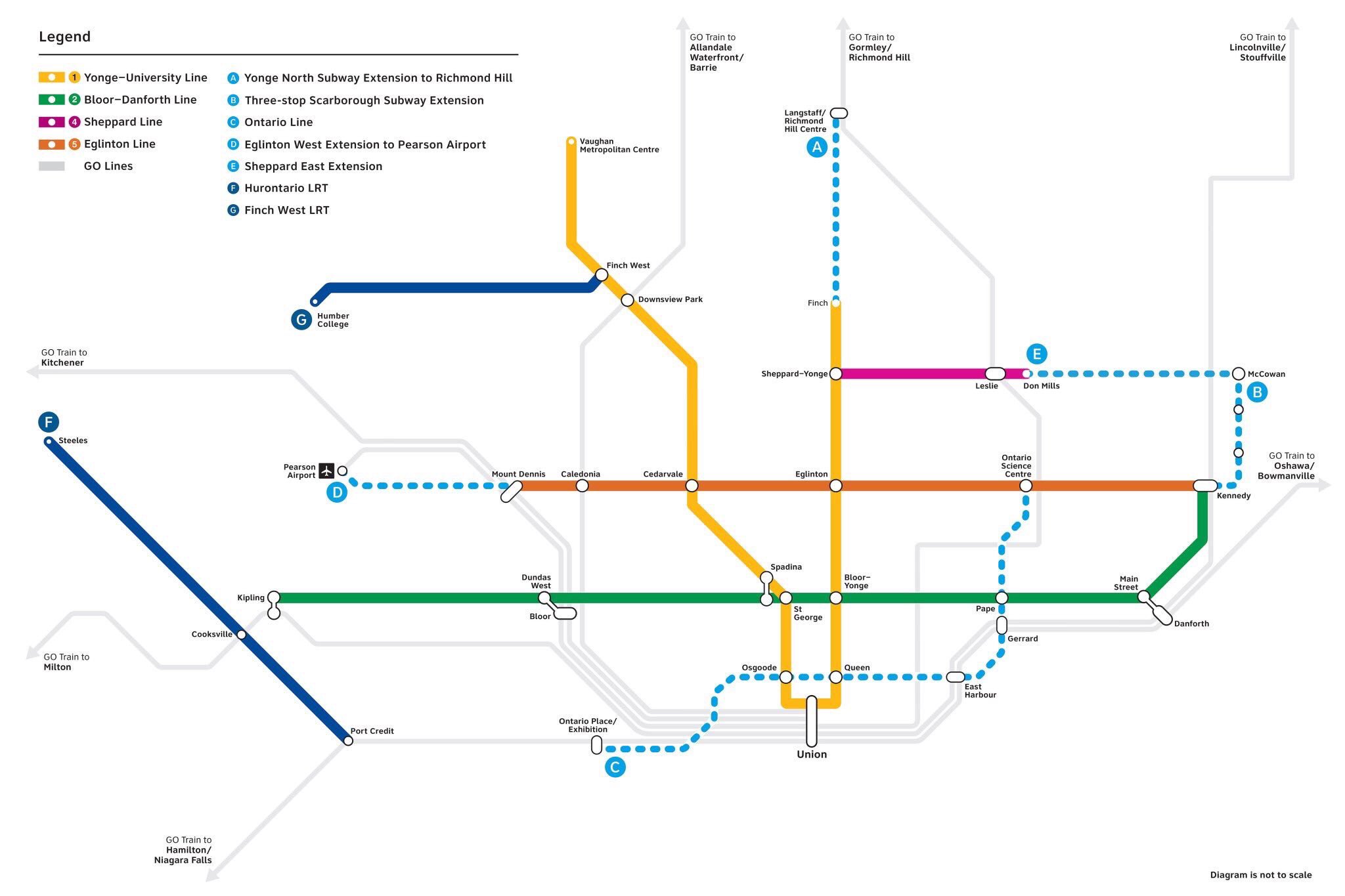 The Hurontario LRT will go ahead, but will not have the loop around downtown Mississauga. Community groups have also raised concerns that the expansions will be funded by establishing "fare by distance" that charge people in suburban areas more.
For more information on this issue, click the links below 
Click 
here
 if your community wants to be informed or engaged on these issues.
Back to Issues